Eckerd College Gets Wet for Hurricane Relief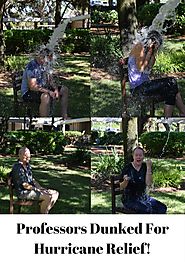 A coalition of student organizations at Eckerd College came together to raise money for hurricane relief. Just how you ask? By raising money to meet the price set by members of the illustrious faculty to spend fifteen minutes under the "fun flush", a dunk tank-esque apparatus. As a whole, six professors were dunked and 530 dollars was raised and donated to Inciativa Comunitaria, a local non-profit based in San Juan.
However, the event went beyond just raising money. The coalition involved Latinos Unidos, Eckerd College Queer-Straight Alliance, Eckerd College Homeless Outreach and the newly created student PIRG chapter at Eckerd College. By bringing many different groups together, we were able to accomplish more than imaginable by also hosting a complimentary event, a Dia de los Muertos celebration, organized by Latinos Unidos.
Yet, perhaps the most powerful part was the participation of the faculty, who sent the message that they too are in solidarity with the communities in Puerto Rico, Florida and Houston and the students who believe in organizing to help these sister communities.
Sep 29, 2017 - crown.kings.edu -

0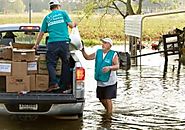 We want to extend a warm welcome to the hurricane relief coalition at Kings College to the Relief Network. Students, faculty, staff, and administrators in Wilkes-Barre, Pennsylvania have widely publicized their donation drive and are planning an Alternative Break Service Trip over winter break & a Natural Disaster Simulation with the OxFam Club.
Welcome Built To Help Others from Texas A&M University to the Relief Network!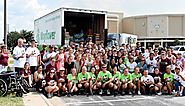 Photo: Corey Stone/Flickr
BTHO has been hard at work since Hurricane Harvey hit and their results have been stunning. We look forward to sharing with y'all best practices & highlights from BTHO! Check out more about Built to Help Others from President, Greta Swift '18 below. Great work Greta!
So far Texas A&M University's Built To Help Others (BTHO) campaign BTHOharvey has raised over $300,000 for three different monetary funds through social media fundraising, numerous small events, and the sale of over 30,000 t-shirts. Beyond the monetary campaigns, the effort has acquired 100 units of blood from blood drives and acquired and sent five 18-wheelers of donated supplies. Besides donations and money, the team has also coordinated a series of service events throughout the Texas Gulf Coast regent that will benefit thousands of residents - called "Project BTHO". The team has also received numerous celebrity endorsements with the highlight being Super Bowl MVP Von Miller.

BTHO has also recently launched campaigns called BTHOirma, BTHOmaria, and Aggies 4 Mexico that will aid in other disaster relief efforts. Future events include Project BTHO, benefit concerts, golf tournaments, supply drives that will result in aviation supply transportation to Puerto Rico, Latino Night profit shares, BTHO tailgates, more t-shirt fundraisers, and much more.

This is just a synopsis of what BTHO has done so far. The mission of BTHO is help anyone and everyone impacted by natural disasters, domestically and internationally, and to unite the Aggie Network in one organized relief effort.

Check out more at BTHOharvey.org
Got a few hours? Raise $75 dollars tabling for hurricane relief to Puerto Rico -- UMass Boston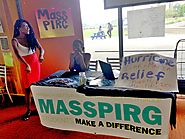 The proceeds of tabling are going to Iniciativa Comunitaria - They are a local non-profit in Puerto Rico that has been working for the past 25 years mostly around homelessness and substance abuse. Before Irma hit they opened up a shelter to provide emergency housing and are currently collecting funds and non-monetary donations to assist those who have been made houseless by Irma and Maria. In addition to their hurricane efforts they are a non-profit that is rooted in the community and will continue relief efforts as recovery will undoubtedly take years. #hurricanereliefnetwork #realchange #harvey #irma #maria #studentpirgs
Sep 27, 2017 - umdtorch.wordpress.com -

2
Story by Michaella Lesieur from the UMass - Dartmouth Torch
"Students and staff can hold their own fundraisers. While supplies are needed, monetary contributions are best," said Becker. "There are all kinds of national and local organizations that are participating in relief efforts and they need resources. MASSPIRG will be holding more fundraisers as full recovery can take years and students and faculty are more than welcome to volunteer with us or stop by our events and make a contribution."
Sep 27, 2017 - hurricanereliefnetwork.org -

6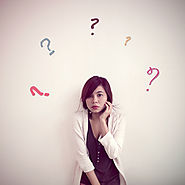 The internet is abound with recommendations for hurricane relief charities. We summarized them in a spreadsheet.
Photo by Helga Weber
Sep 21, 2017 - wbez.org -

2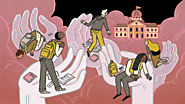 Higher education leaders and non-profits in Texas have launched the Harvey Help Fund which will give out small cash grants to students impacted by Hurricane Harvey. Very innovative campaign that you should considering sponsoring with your next event if you're interested in supporting college and university students in the Houston area. You can direct your donations to the fund here: https://www.gofundme.com/harveyhelpstudents
Sep 21, 2017 - technicianonline.com -

0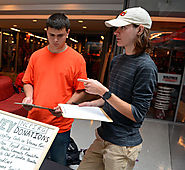 Check out what Brendan Vasarhelyi and Emily Breines are doing at North Carolina State to help those impacted by Hurricane Harvey!
MaryPIRG raises over $1000 dollars for Hurricane Relief Network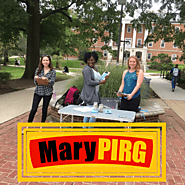 Have you ever noticed how hard it is to talk to strangers? While this is a feat in itself, when going out and asking them to donate their money to help communities they have never set foot in, it becomes a remarkable challenge. One that many do not want to do. But these three strong women are out doing just that and at the same time working on their organizing chops. As members of the Maryland Public Interest Research Group, better known as MaryPIRG, (Go ahead... say PIRG a few times to yourself, it DOES sound funny) they are taking the initiative to raise money to assist the communities rent apart by Hurricane Harvey and Irma.
In little time, the dedicated members of MaryPIRG and their peers at the University of Maryland have raised $1,037.04! This is only the beginning and only one of the many public interests that MaryPIRG and other Student Public Interest Research Groups organize around. They recognize that for places like Barbuda and a flooded Houston that rebuilding will take a significant amount of time. So until then, they are committed to organizing their community at University of Maryland to extend aid and support to those most devastated by the storms.
MaryPIRG members go beyond aiding those in dire straits. MaryPIRG is a student-led, student funded non-profit focused on the betterment of our community. They organize around public interest issues, such as the environment, public health, and higher education but also through community service. The organization draws students and has been so successful because of one, simple fact: they want to make a difference. As Chapter Chair of MaryPIRG, Ary Papadopoulos, quotes: Muhammed Ali said it best, "Service to others, is the rent you pay here on Earth." In all the campaigns MaryPIRG runs, MaryPIRG participates in service to the public and shows that University of Maryland students are committed to making a difference.